Throughout the project I have used the tool to create abilities and remap them on the testing character to test the abilities. For the project I have made three different characters using the tool. These characters share a basic ability attack set and common movement abilities such as jumping and phasing through platforms. However, each character also has their own special abilities. The character creation tool was intended to make the task of creating new characters and mapping abilities to characters an easy and streamline process.
Before using the tool a character must be designed, the example below is a character called Ancient Queen. It demonstrates all of the special attacks and the inputs they are mapped to. The design also includes the mesh it should use and the character colour: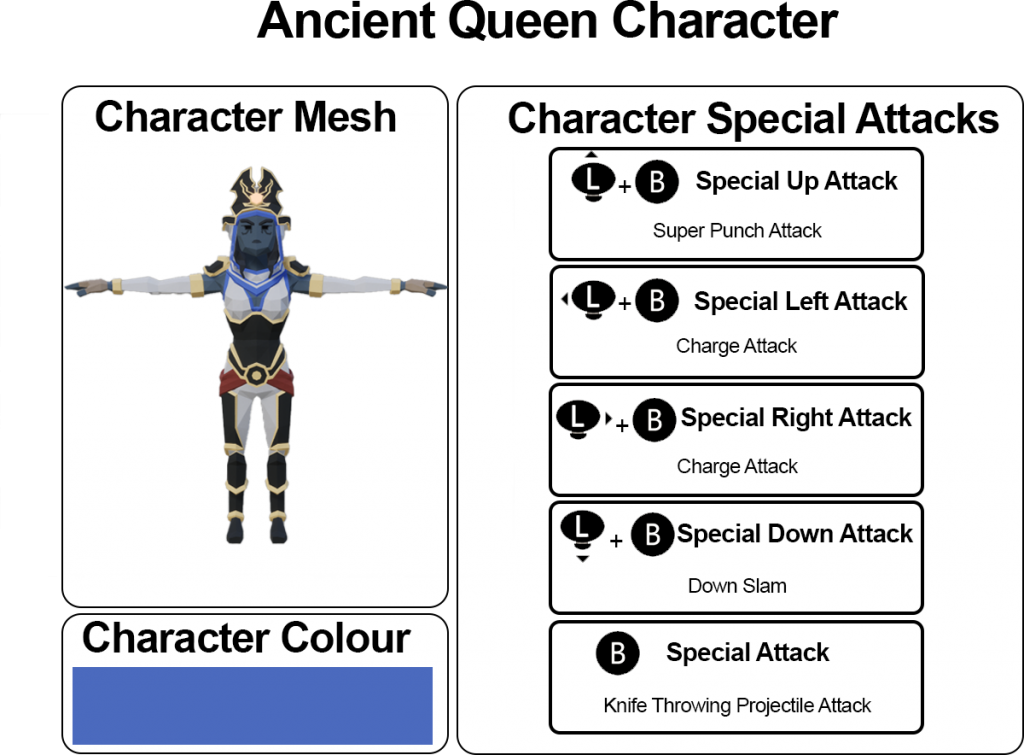 After the character has been designed, the tool can be used to implement the character. The video below is a demonstration showing how the characters for the Crash project have been implemented. The video shows the implementation of the designed character example above.
After the character has been added using the tool the video then shows how the character can then be selected from the character select menu and then controlled and used within the game with the correct abilities mapped to the character.